Visual storytelling that thrives on complexity.
Compelling storytelling is central to our design. We enjoy the challenge of distilling a complex subject to its essence and engaging audiences emotionally.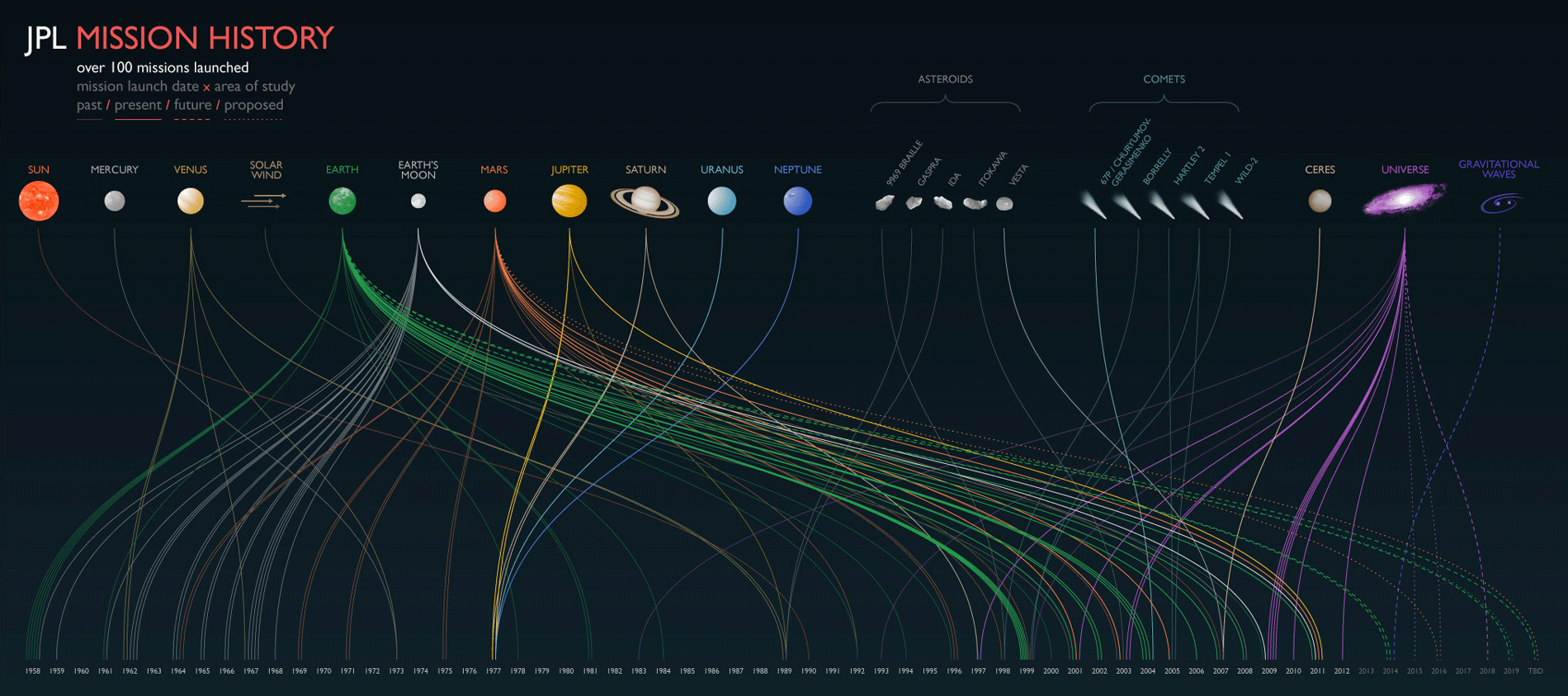 Infographics for everything.
Information that can be presented in a way that is digestible and engaging is key to telling a story.
Several infographics that we designed for NASA and JPL were included in Understanding the World: The Atlas of Infographics by Taschen and The Infographic History of the World by Collins. Our design for NASA's Curiosity: 7 Minutes of Terror, won Visual.ly's Best Infographic of 2012.
Posters, posters, posters.
We designed numerous double-sided posters spanning 22 galactic destinations for NASA Solar System and Beyond.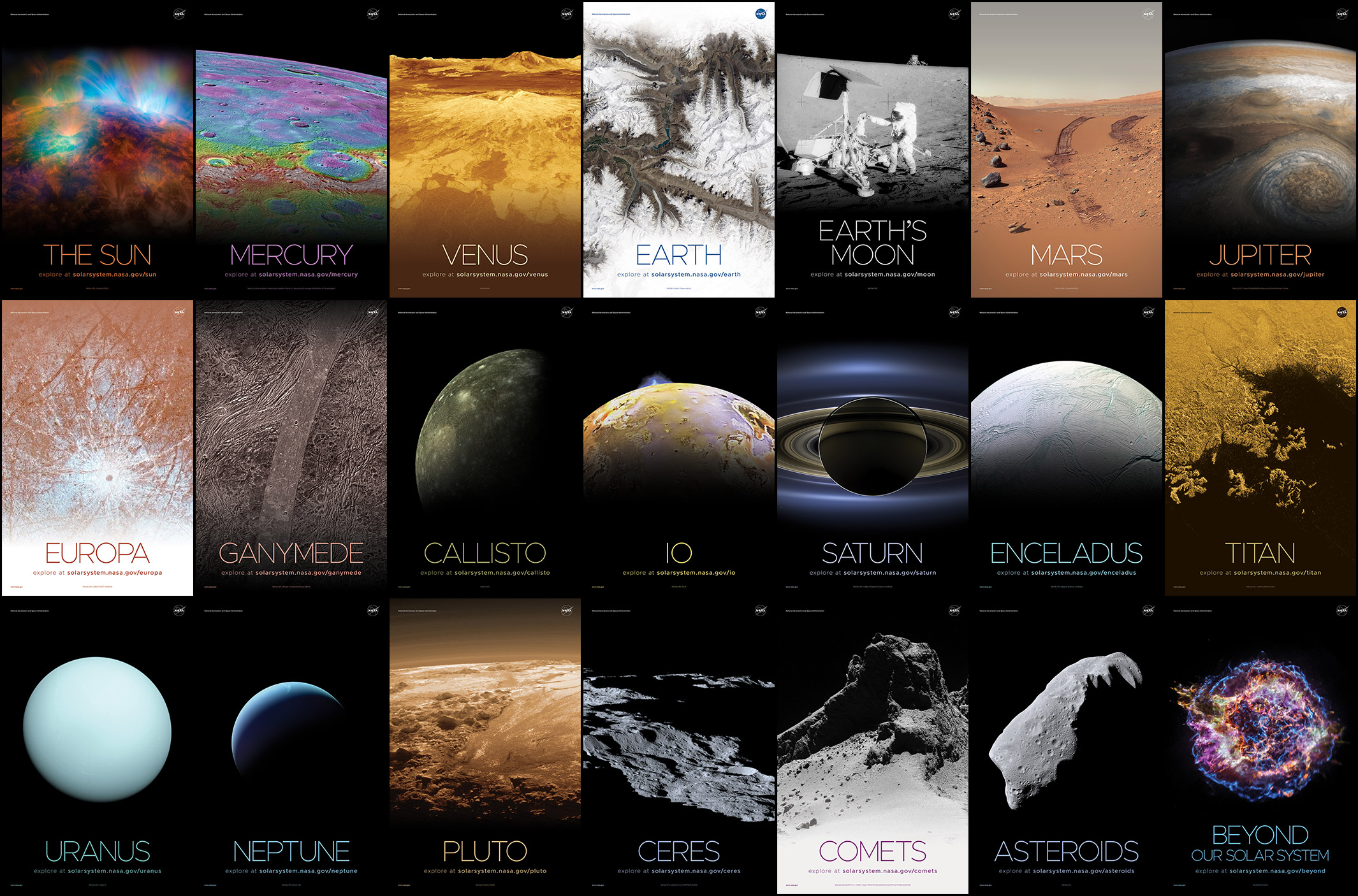 You name it, we can design it.
We collaborate with clients to provide a full range of design services for digital and print formats.