We'd like to get to know you.
Our team works closely with clients to understand their goals and establish or improve their web presence, interactive tools and design products. We enjoy the collaborative process and appreciate and leverage the strengths of everyone involved.
We begin each website project with a straightforward Discovery process to gain a full picture of the vision and goals for the project. The process provides a mutual understanding of the users we're trying to reach, the metrics for success, and existing content, technologies and workflows.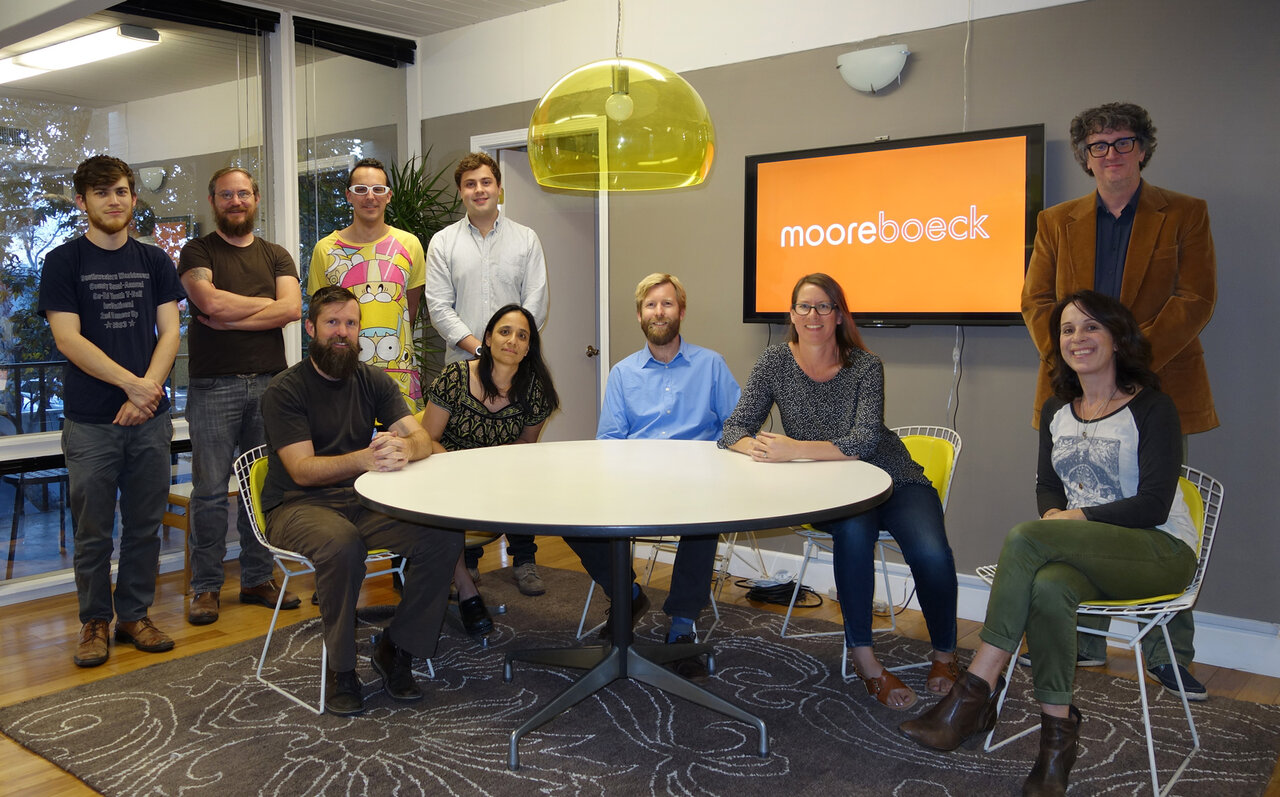 Moore Boeck was founded in 2009 by Justin Moore and Andrea Boeck.
Justin Moore
DESIGN PARTNER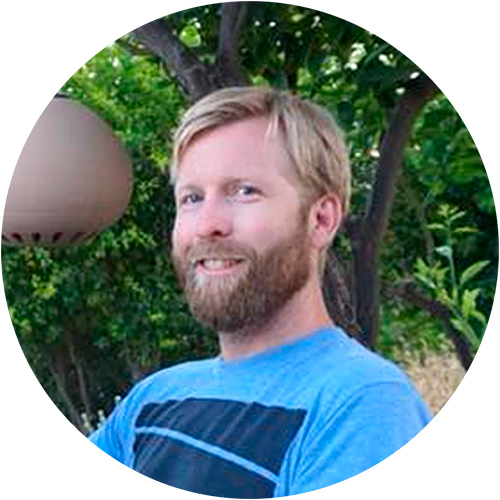 Justin provides the vision and strategy for Moore Boeck. With over twenty years of experience in digital design and technology, he has overseen hundreds of projects for NASA, earning Emmy, Webby and NASA Space Act Awards.
Previously as Director of Motion Media for Tree Media Group and as an independent contractor, Justin worked with a wide range of clients, including Paramount Pictures, Disney, Miramax Films, the Council on Foreign Relations, Global Green USA, Leonardo di Caprio Foundation, Woody Harrelson and Nelson George.
Justin is also an artist and certified permaculture designer. His artwork has been exhibited internationally and is in a number of collections, including the Whitney Museum of American Art in New York. Justin enjoys designing, observing and tracking regenerative food and energy systems in Los Angeles and the Mojave desert, where he's a board member for the Joshua Tree Foundation for Music, Arts and Ecology.
Andrea Boeck
DESIGN PARTNER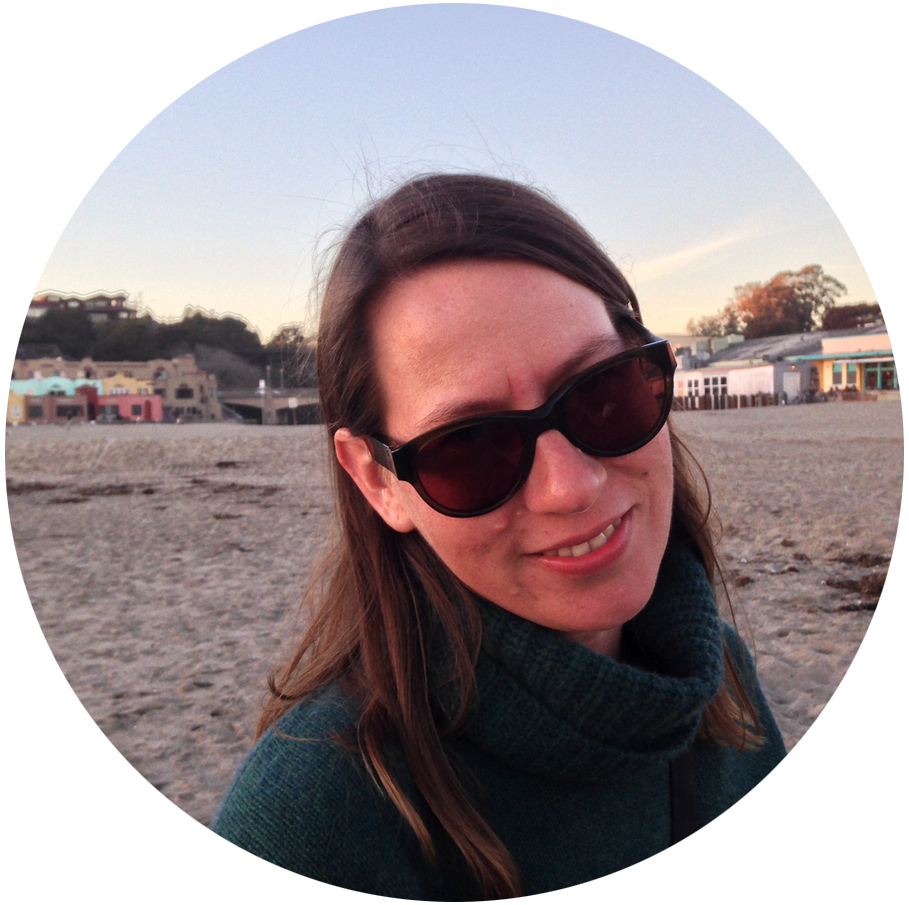 Andrea is a cofounder of Moore Boeck and has twenty years of experience designing high-profile websites, interactive features and graphics. She holds a master's degree in architecture from UCLA and has background in art and photography. Andrea's infographic designs for JPL and her interactive architectural installation at Los Angeles Contemporary Exhibitions (LACE) in Hollywood have been published in books by Taschen, Collins, and Gestalten. As an architect, she worked for Commune Design in Los Angeles, designing for residential and retail architectural projects.
At home, Andrea tends to her backyard chickens, preserves fruits and veggies from the garden, and dreams up new desert projects with Justin.
Bergen Moore
DIRECTOR OF TECHNOLOGY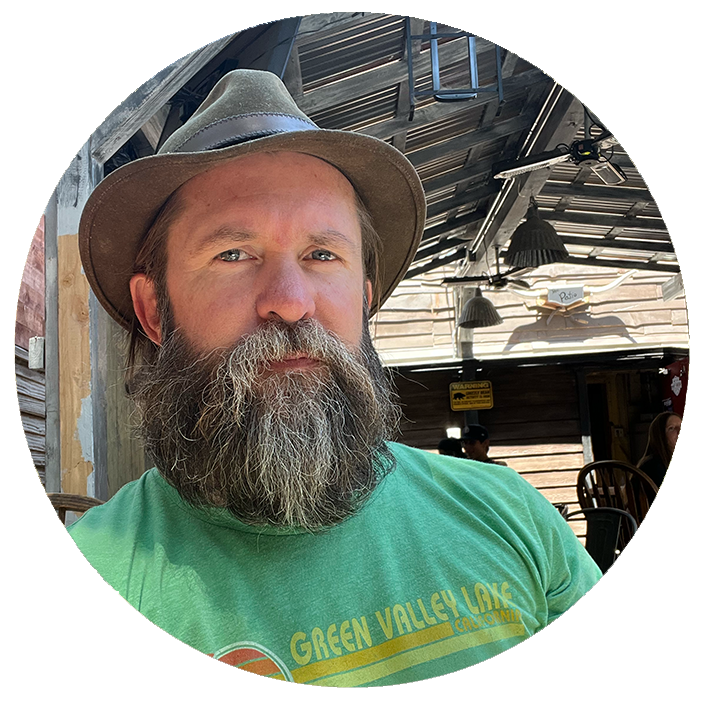 Bergen has over twenty-five years experience working in software. He specializes in designing custom software and cloud architectures, and building sustainable systems that require low maintenance.
After studying language, art, and computer science at Georgetown's School of Languages and Linguistics, he built nearly a hundred software applications in over ten different programming languages, for a dozen Fortune 500 clients and as many not-for-profit clients. He is still active as a board member or tech consultant for a number of global NGOs working toward global economic health and sustainability.
Outside of the computer world, Bergen enjoys chopping wood, traveling to countries that see few Americans, and playing contrabass in a band with coworkers Patrick and Lisa.
Dana Brook
DIRECTOR OF USER EXPERIENCE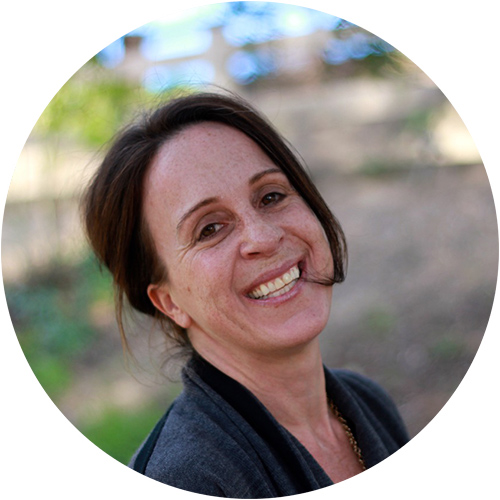 With nearly twenty years of experience, Dana has designed, architected and directed numerous award-winning digital products and campaigns for brands such as Nestle, Honda and JPL/NASA. As User Experience Director at Moore Boeck, she provides strategic and creative vision as well as user experience oversight and management across all projects. Dana started her career in entertainment, producing a 60+ page catalog for Highlander movie fans and assisting in TV development at MTV before turning her sights to design. When not dreaming up new user experiences, she cooks, bakes, studies interior design and architecture and spends time with her family.
Kristi Engle
PROJECT MANAGER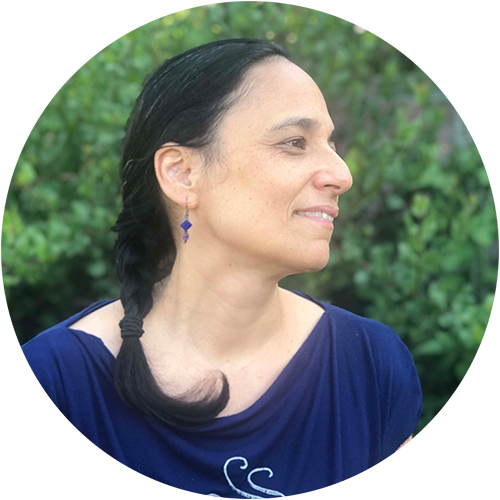 Kristi Engle was born and raised in Southern California. She has a degree in Art History from UCLA and before joining Moore Boeck, she was the owner and director of the Kristi Engle Gallery for 8 years. Previously involved in the independent music scene, she played guitar and sang in several bands, edited a small music zine and continues to DJ at KSPC, Pomona College's student radio station. She enjoys cooking Italian food and loves a nice gin martini. Currently, she lives in the Cypress Park neighborhood of Los Angeles with her husband and their dog.
Russ King
LEAD DEVELOPER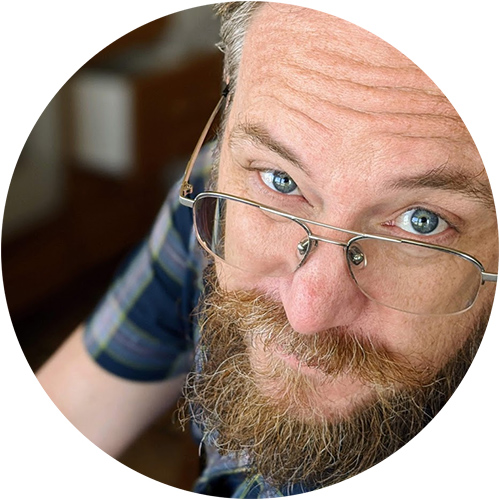 Russ is a full-stack developer who began working with Moore Boeck in 2012. As the lead developer, Russ tends to work on a variety of backend and frontend projects but specializes in Javascript and Ruby. Beyond code, Russ is a fan of hiking, frisbee and rocky road ice cream.
Jody Hughes
DEVELOPER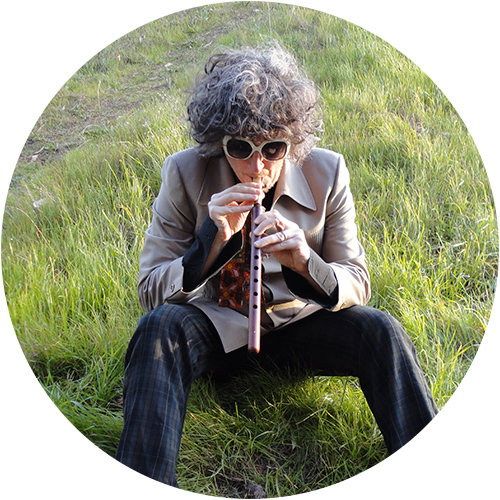 Jody joined Moore Boeck in 2013 and has over 15 years experience as a website developer, with a BA in Journalism from the University of Houston. He is also a musician who has performed internationally with shows ranging from a 25-piece orchestral symphony, a one-man-band performance with dancing waters, to a series of lectures on the history of country music and southern culture.
Sky Burchard
3D DESIGNER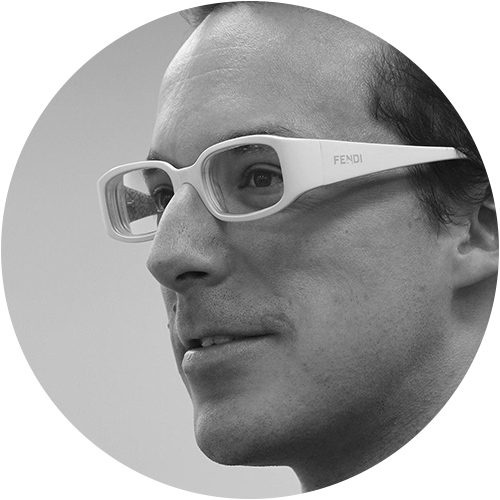 Sky has been working with 3D software for nearly 20 years for full-time, freelance and personal projects. With a background in Fine Arts and Sculpture he has been able to bring his knowledge of working with his hands, to the world of the digital.
Sky has a Masters of Fine Art from USC. After graduating he worked as Studio Director for international artist Yutaka Sone and later as Assistant Director at NEWSPACE Resales with Joni Gordon, selling art on the secondary market.
Sky's love of working in 3D began with modeling in Maya and has since blossomed into working with WebGL, javascript, shaders, game engines and procedural tools, to push the boundaries of what is possible in the world of 3D graphics. He has had his work published in The Magazine and X-tra. A number of his renders have been published in multiple books and magazines.
Sky currently lives in Hollywood with his wife Minh Anh and is working on coding his first video game.
Patrick Torrez
DEVELOPER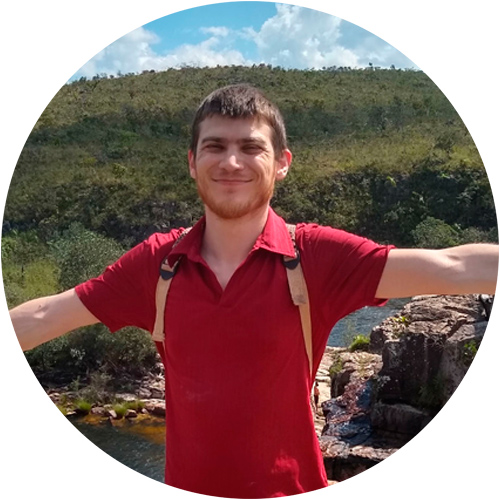 Patrick has been working in technology for over 10 years, beginning as a support desk associate and later as a technician for distance education classes. He has since worked as a web developer for over 6 years on Webby Award-winning science websites for JPL and NASA.
Patrick holds a BFA from Carnegie Mellon University, where he developed skills in media production and technology. His short animated film "The Landing" was featured in the Johnstown Film Festival.
Since 2013, Patrick has been playing guitar and mandolin with the Gypsy jazz band Vignes Rooftop Revival, which has played at the Sonoma Film Festival, downtown LA's Grand Performances, and the James Beard Foundation's South by Southwest pop-up restaurant. Patrick has also collaborated with other artists as a recording engineer for music and short films.
Nathan Moomaw Jackson
DEVELOPER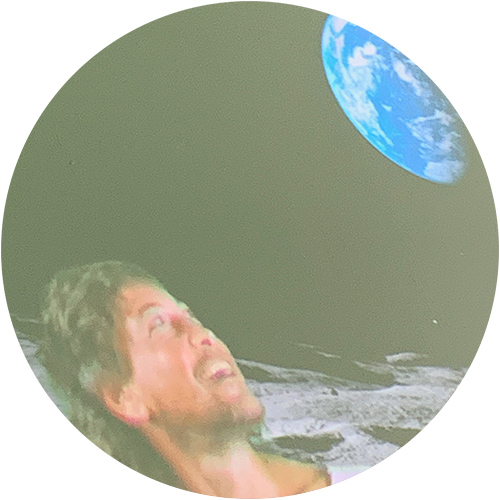 Nathan has been involved in developing web apps for over 15 years. The most recent years have been with Moore Boeck, supporting and maintaining the platform they have built for JPL/NASA.
Aside from programming Nathan is an every-day trail runner, an avid reader, an active DJ, music and visual artist.
Stephen Saunders
DEV OPS ENGINEER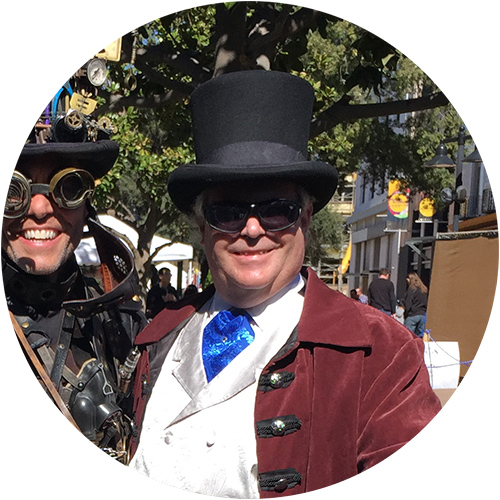 Steve has been a devops professional since long before the term was coined. In addition to his work in systems administration and software development, Steve has experience managing projects, conducting instructor-led training, and analyzing systems. He has worked in diverse industries including travel, medical, entertainment, aerospace, and defense.
Steve has co-founded one of the earliest and longest-lived edutainment sites for children, built ground station software critical to the operation of a satellite program, developed and maintained the document tracking system for a large defense program, and created and managed the system administration department for a small company. At TripAdvisor, Steve streamlined and automated the release process for one of the company's web properties to the point where production releases went from taking as much as two days to taking an hour, allowing the company to release to production several times a day if necessary.
In off hours, Steve is active in technology meetups, historical re-enactment groups, and historical and ballroom dancing.
Lisa Servilio
ASSOCIATE PROJECT MANAGER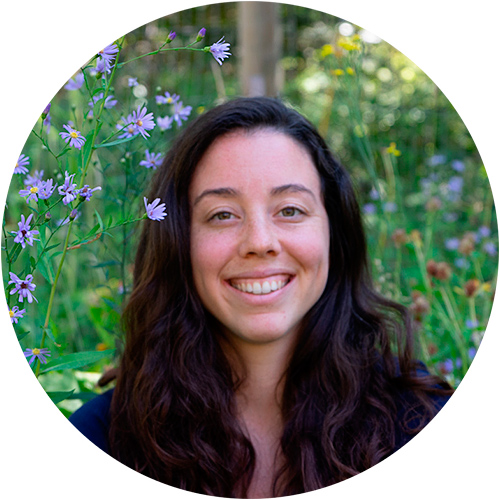 Lisa grew up in a small town in northwestern New Jersey. She studied Cell Biology & Neuroscience at Rutgers University and went on to earn an MS in Biology from the University of California, San Diego. After several years working as a freelance science editor and researcher at the Salk Institute, she moved to Los Angeles and joined Moore Boeck in 2017. Lisa plays guitar in a swing band along with coworkers Bergen and Patrick, and in her free time she can be found making ceramics, tending her garden, and hiking with her guitar.
Natalia Torres
TESTING AND CONTENT SUPPORT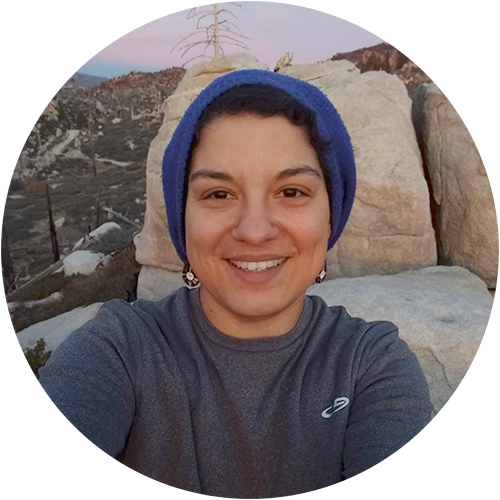 Natalia has a background in Education and worked as a teacher for over twelve years in Brazil before moving to the United States and joining Moore Boeck. She is passionate about children and books, and has worked as a storyteller for small kids, organized book fairs and participated in creative writing workshops for young learners. Currently she lives in Los Angeles, and her favorite activities include reading, traveling, hiking, dancing and going to the movies.
Carolyn Mason
BUSINESS MANAGER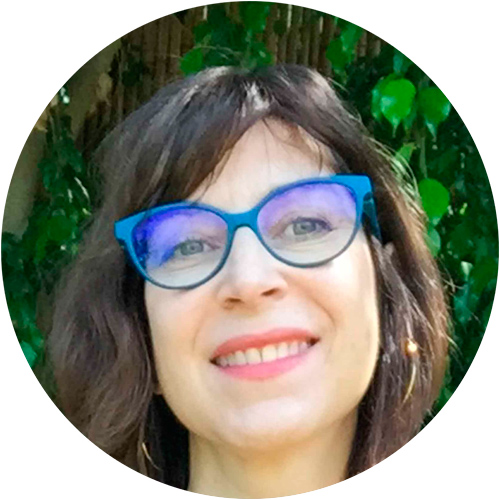 Carolyn has been providing general business and accounting know-how to creatively-driven organizations for more than two decades. At Moore Boeck, she manages the areas of accounting, finance and HR. Previously, she worked for Ogilvy (New York), San Francisco Opera and Museum of Craft & Design (San Francisco). Through her consulting practice, she provided business skills to film makers and visual artists including Lauren Greenfield, Mark Grotjahn, Pae White and Jonas Wood, among others. She holds an MBA degree from UC Berkeley and an MFA degree in Sculpture from Mills College in Oakland, CA. Carolyn is also a practicing artist with a studio in downtown Los Angeles.